SPECIAL DIETS
More and more customers are asking us about using our home-grown rapeseed oil for special diets and recipes. We do create some recipes ourselves using our rapeseed oil and we can also help direct you to publications or organisations who regularly promote their own recipes using rapeseed oil.
Rapeseed oil is suitable for:
Vegetarians (lacto-ovo-vegetarians and lacto-vegetarians)
Helping lower cholesterol levels to help prevent heart disease,
diabetes and some cancers
Check with your local GP, dietician or health professional on ways rapeseed oil could help with your diet or medical condition.
Or visit the website below:
Ronnie has succesfully used used Gluten free baking kits produced by Glebe Farm flours (available in most supermarkets) and substituted the butter or vegetarian or vegan margarine with the equivalent amount of our rapeseed oil - ie 4 oz of butter or spread becomes 4 fl oz/100 ml of our rapeseed oil. Muffins, scones, cakes and pizza recipes using these kits have worked extremely well and the benefit of using our rapeseed oil is that it is also dairy free!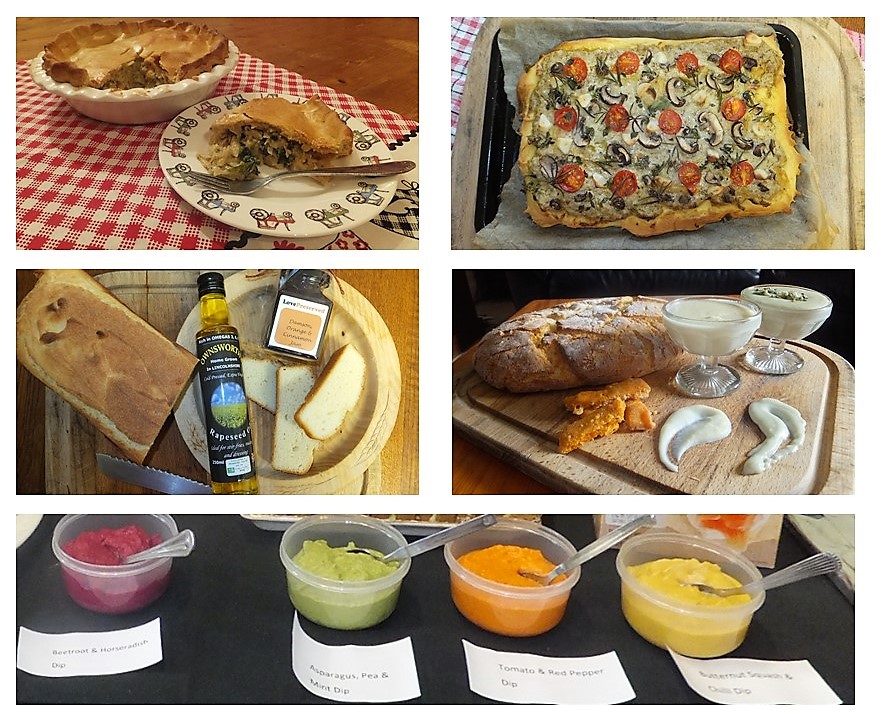 Ronnie also loves the "Doves Farm" gluten free flour range. Following the recipes on the back of their bags of flours, but substituting the butter or spread element for the equivalent amount of our rapeseed oil - ie 4 oz of butter or spread becomes 4 fl oz or 100ml of our rapeseed oil and again you are baking dairy free!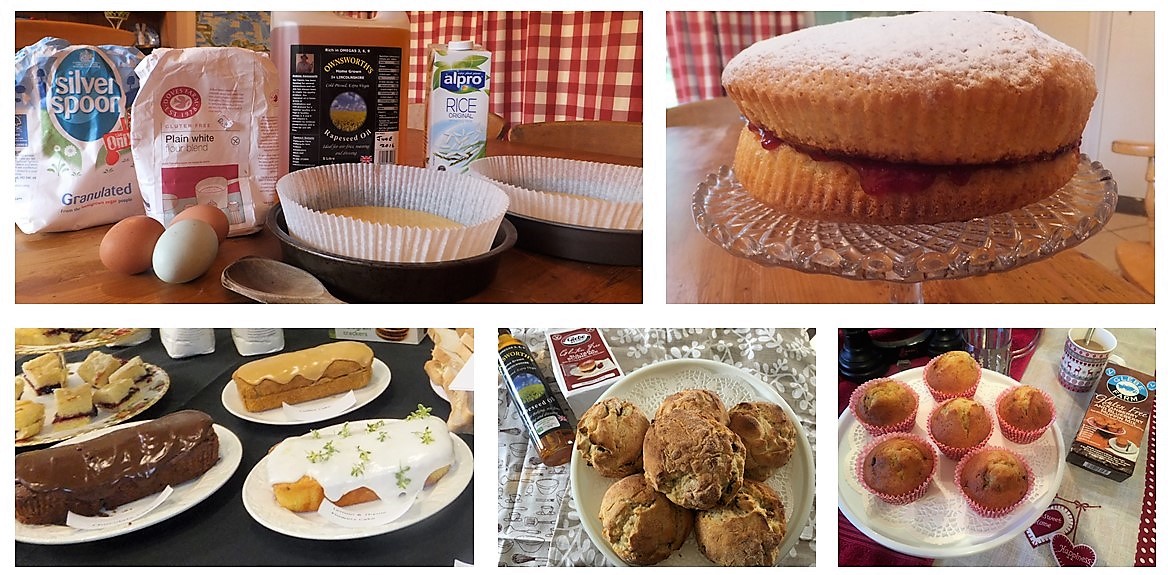 A little information on FATS:
In the UK we eat too many saturated fats which are found in animal foods (such as butter, cheese, lard and suet which also become ingredients in many processed foods). We should all try to swap this unhealthy saturated fats for a limited amount of healthier polyunsaturated and monounsaturated fats which are found in rapeseed oil.
Good fats (found in rapeseed oil) give us a concentrated source of energy and help keep us warm. They also provide us with the essential fat-soluble vitamins A, D, E and K and protect vital organs such as our kidneys, and glands as well as protect our skeleton. Finally they are needed for hormone metabolism and the production of cell membranes. We only get these unsaturated fats from our diet as our body can't make them so it is important that we swap the unhealthy saturated fats for healthier unsaturated fats.
Find more information check out:

Vegan Rustic Cooking (Through the Seasons) by Diana White ISBN 1-85623-034-1 £9-95
Baking with Agave Nectar by Ania Catalano ISBN 978-1-58761-321-0 £9-99
Eating for IBS by Heather Van Vorous ISBN-13: 978-1-56924-600-9 £8-99
All these books can be purchased from Amazon Books where you will find many more books using rapeseed oil in recipes.