Fulbeck Gardens Vineyard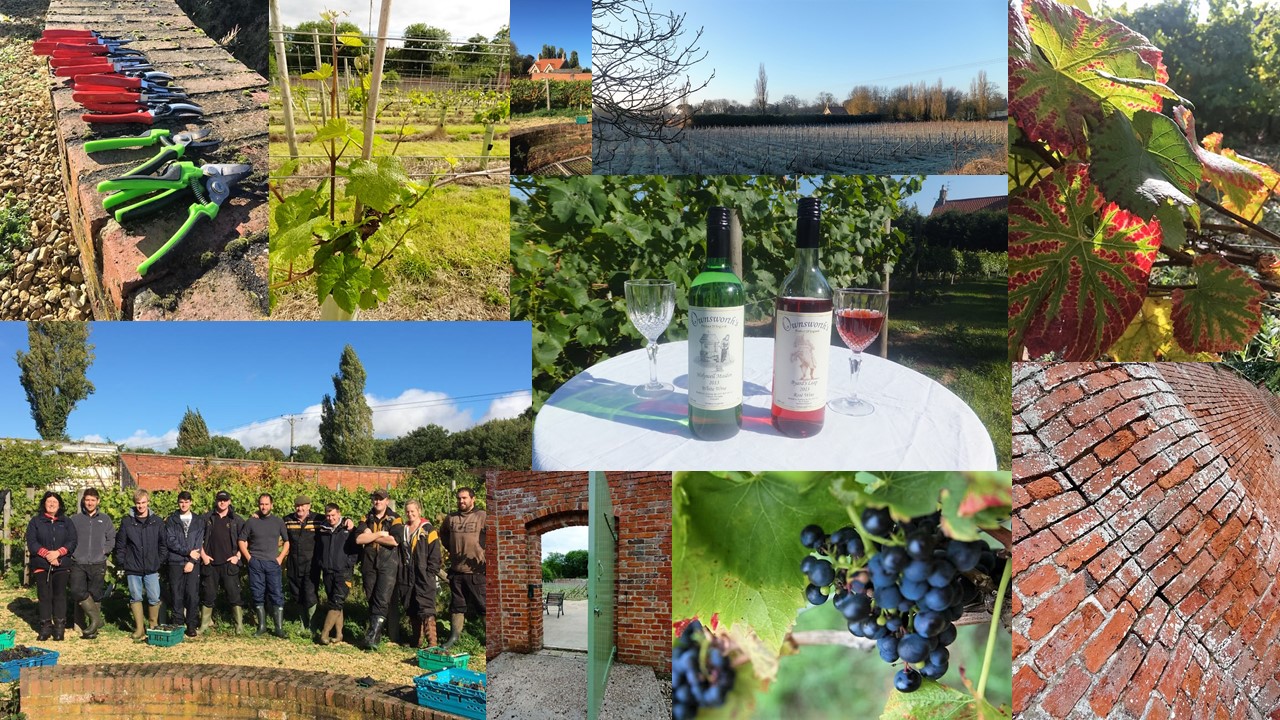 We planted our vineyard in April 2010 in a little field adjacent one of our largest cattle fields. We did plant a few vines in an old walled garden in the village but now they are solely in that field. We were blessed with a lovely warm and dry week when we planted the vines and managed to persuade family and friends to join us planting all 4000 vines. Initially, we dug the holes with a spade but with so many vines to go in, we hired a mini digger and our friend Ben quickly jumped on the comfy seat whilst the rest of us did all the back-breaking work!

We are growing six varieties of grape - three red and three white. The red varieties are Rondo, Regent and Fruhburgunder and the white varieties are Solaris, Ortega and Siegerrebe (a muscat dessert wine).