Fulbeck Gardens Vineyard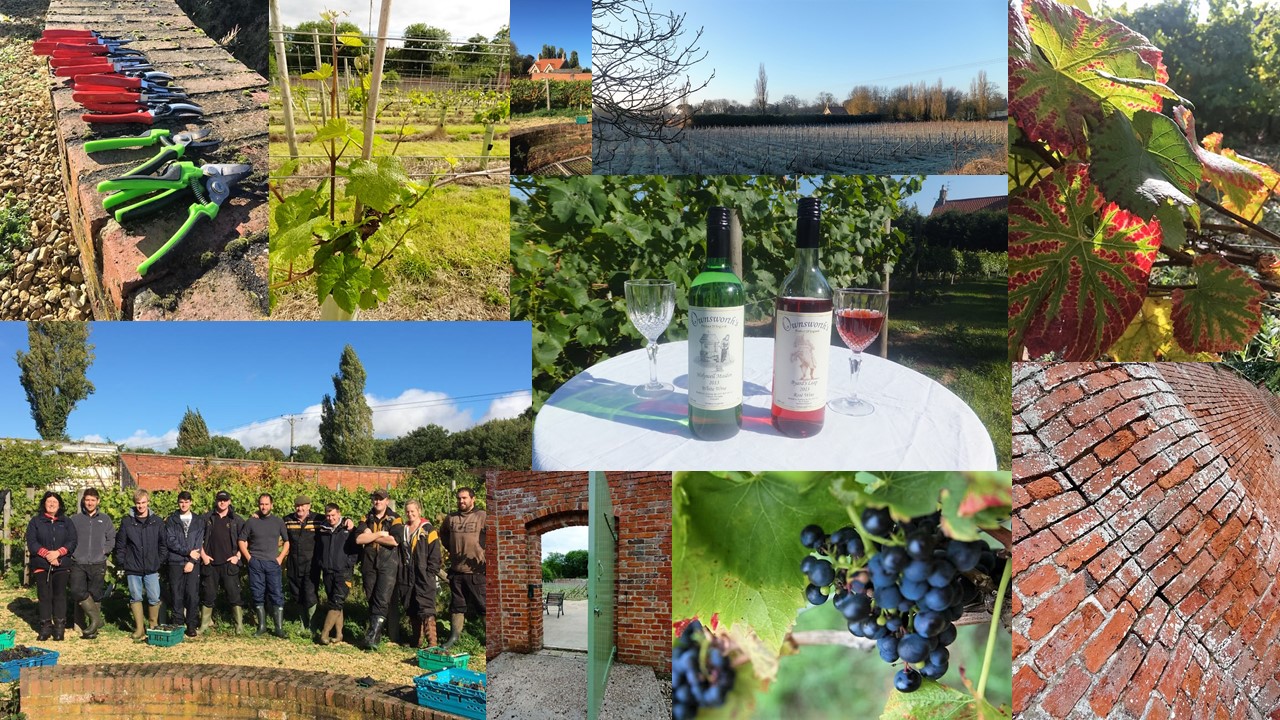 We planted our vineyard in April 2010. Half the vineyard is planted within the walled gardens and the rest in a field behind the holiday cottage. We were blessed with a lovely warm and dry week when we planted the vines and managed to persuade family and friends to join us planting all 4000 vines. Initially, we dug the holes with a spade but with so many vines to go in, we hired a mini digger and our friend Ben quickly jumped on the comfy seat whilst the rest of us did all the back-breaking work!

We are growing six varieties of grape - three red and three white. The red varieties are Rondo, Regent and Fruhburgunder and the white varieties are Solaris, Ortega and Siegerrebe (a muscat dessert wine).

We've had lots of interest already about our vineyard, with several groups visiting on our Groups Day. An original Victorian greenhouse still stands within the walled gardens and houses a red and a white vine. The white grapevine still produces the plumpest grapes even after 100 years, the red grapevine is a mere 20 years old!